Physical Therapy in Colorado Springs
Welcome To Backcountry Physical Therapy
#1 Sports Physical Therapy Clinic In Colorado Springs, CO
We Help Mountain Athletes Not Only Recover From Injuries, But Build Them Back Stronger Than They Were Before, So That Injuries Are Less Likely To Happen Again!
2660 Vickers Dr, Located at The Farm Sports. On Vickers Dr between Union and Academy
Park in the back of the building, walk up the staircase and down the end of the walkway.
Wondering If Backcountry Physical Therapy Is Right For You?
If you're not quite ready to book an appointment yet, you might have some questions that you would like answered first. We would be happy to chat with you so we can be 100% sure that we can help you. Just click the button below to request to speak to us on the phone!!
We understand that some people want to find out a little more about the availability and pricing of physical therapy before booking an appointment. If you want to know about our availability, then just click the button below and complete the simple form.
We realize some people may be unsure if physical therapy is right for them. Are you wondering if it'll work or if we can help with your problem? If that sounds like you and you'd like to come see for yourself how we can help you, just fill out the simple form below.
We help outdoor athletes and enthusiasts recover from and prevent injuries to return them to the mountain sports they love. We aim to find the cause of your problem in order to create a long-term solution to pain and impaired performance. With the help of our physical therapists, you can spend more time exploring the great outdoors!
By finding the actual causes of your problem, you can avoid the frustration of lingering pain and recover more quickly. No longer will you have any fear when you are on your adventures!
With the care of a knowledgeable physical therapist, you will learn ways to prevent yourself from becoming injured or re-injured. Don't let a beautiful day in Colorado be spent on the couch!
Strength and body mechanics training will make you a better skier, snowboarder, climber, and more. All sessions will be customized to your needs for your favorite mountain sports!
What Other People Just Like You Are Saying About Backcountry Physical Therapy in Colorado Springs, CO
"I highly recommend Scott. I say this both as a patient and a fellow healthcare worker. He is very attentive, listens well and devises an appropriate treatment plan. But better than that, he is constantly assessing your progress and tweaking the plan as needed. Additionally, his use of technology is very helpful with a phone app that keeps you in line. He is also very quick to respond to any questions. Yes, you can find less expensive physical therapy options, but with Scott, you get what you pay for."
"I've had multiple shoulder dislocations, and 2 shoulder surgeries. I started working with Scott remotely after moving to Colorado and 3 months post surgery. Scott designed a great program for me to get gradually stronger and build more endurance in my shoulder; we ramped up the difficulty and intensity of the program as I started feeling more confident and stronger. Scott designed the PT routine to also incorporate my hobby of whitewater kayaking. I enjoyed working with Scott, and would recommend him!"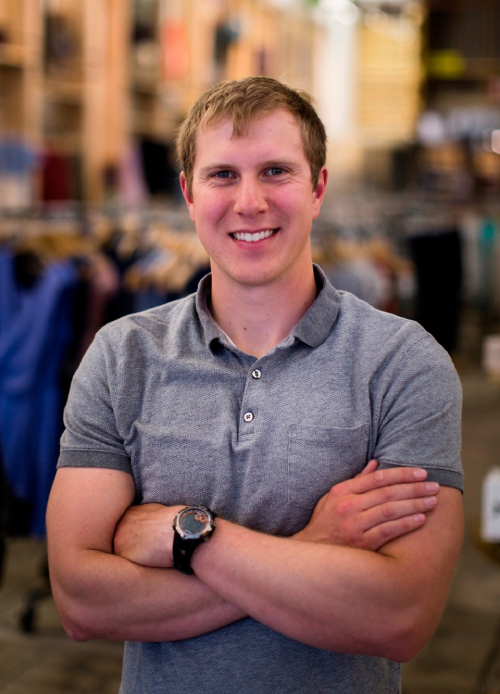 Dr. Scott Runyon is a sports physical therapist who graduated from the University of Illinois at Urbana-Champaign in 2011 with a Bachelor of Science in Kinesiology. He then went on to study physical therapy at Rosalind Franklin University of Medicine and Science — earning his doctorate in 2014. For two years following this, he traveled the country as a contract physical therapist to experience different settings of therapy in almost every region of the United States. During that time, he was always attracted to areas where he could find the most active populations and help patients reach high-level goals. He settled in Colorado in 2016 with his wife, Heather, and has been dedicated to treating orthopedic injuries, especially in athletes. He volunteers at Palmer High School working with the athletic trainer to provide injury consultations to student-athletes at games and practices.
Want To Get Relief Faster?
Choose which option works best for you…